Ana Brandt has been named:
-Top 100 Photography Youtube Channels on the Internet – Summer 2017
-Parents Choice Awards – Bump Society Fall 2016
-One of the top 19 Photographers in Santa Ana – Fall 2016
– One of the top 5 Photographers in Orange County Fall 2016
– Readers Choice for Parenting Magazine in Orange County Fall 2016
– One of the 50 best photographers of family in the United States.
– One of the 10 best Maternity photographers in the world.
– One of the 10 best photographers in California.
– One of the 50 most inspiring photographers.
-Voted one of California's Top Newborn Photographers of 2016 by Photography Magazine.
-Began the Maternity Gown Design Revolution by being the first photographer to design maternity gowns specifically for pregnancy sessions. Her first designs were created almost ten years ago. Today her gowns are sold worldwide at www.shoptaopan.com and dozens of companies have been created designing maturity gowns for Photographers.
Ana Brandt 2017 Travel Schedule
International Speaker
Ana has taught in Argentina, Australia, Brazil, China, Italy, France, Mexico, Japan, Peru, the U.K. and Spain. She will be traveling back to Brazil, Paris, Taiwan and is working on India and South Africa. Ana regularly travels with her family so she can show her kids the world.
Ana has been filmed three times by Bravo for photosessions provided to the Orange County Housewives and other celebrities that have not been aired.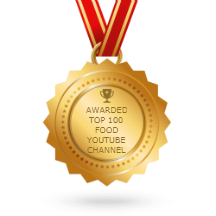 -2017–
Ana is featured in Shutter Magazine for the second time – June 2017
Ana is Readers Choice as listed by OC Parenting Magazine – September 2017
Ana's youtube channel www.anabrandtvideos.com is listed as one of the top 100 Photography Youtube Channels on the Internet  – July 2017
Ana went to China and taught Photographers in Shanghai- July 2017
Ana Photographed celebrity Jeff Lewis from Flipping out. The story ran in Parenting OC, Bravo and People Magazine – June 2017
Ana and her husband Geoff launched a Photography Conference for May 5-6-7th in Newport Beach California – www.bellybabybeyond.net
Ana is published in Rangefinder Magazine
Aden and Anais provide wraps for Ana to photograph
Ana was listed as one of the Legends of Light Photographers by Profoto
Ana went to Argentina to teach for Congreso Smile
Ana went to the U.K and trained photographers in Natural and Studio light
Ana has one of the top 75 Baby Blogs on the Planet
Ana was featured in the NY Post
Ana went to China and taught newborn photography to over 400 students.
Ana taught at WPPI  – International Photography Conference- Master and Plus classes
Ana became a Judge for viewbug.com
-2016–
December – Ana and Geoff Brand announce the Belly Baby Beyond Collaborative Event
November – Ana is named Parents Choice for Bump Society
October -Ana is named one of the top 19 Photographers in Orange County
September – Ana is Readers Choice for Parenting Magazine for Photography
September – Ana is chosen by CBS as one of the top 5 Photographers in Orange County
July – Ana is published in a Japanese Magazine
July – Ana is published in Rangefinder Magazine –On Posing + Prepping – Unwrapping some newborn knowledge
June – Ana's work is published in a Chinese Magazine.
June – Ana's work is on the front cover of Shutter Magazine. Her feature on photographing newborns for the first 28 days is featured inside.
May – Ana teaches in South Dakota at the PPA Affiliate, and then heads to NYC for her Spring two day workshop.
April – Ana taught in Brazil – she provided a 2 day workshop and taught Pregnancy on stage to over 600 photographers.
March/April – Ana taught a two day pregnancy and newborn workshop in Tokyo Japan.
March – Ana Brandt taught two Pregnancy and Newborn Shoot Out classes at WPPI and spoke a Platform Program titled "The Art and Business of Pregnancy and Newborn Imagery"
February – Photography Magazine Article
February – Ana received a Print Merit for her Image at her local PPA Affiliate
February – Ana spoke in South Carolina at the PPA Affiliate
February – Animoto, WHCC and Triple Scoop Music all signed on to Sponsor Ana and her workshops
January – Ana received her Craftsman Degree from PPA (Professional Photographers of America)
Born and raised in New York, Ana came to California in 1999 after marrying her husband Geoff. 18 years and 3 kids later, Ana has built a successful photography studio with over 4500 clients. With her proximity to Hollywood, Ana can count a few of those clients to be celebrities as well. Fans of her work from all over Southern California book sessions at the Studio for her unique pregnancy and newborn images. They continue to return year after year, with new arrivals and growing families. A true trailblazer in her field, Ana's business continues to grow as she expands her creative talents. Ana is also on her 5th year as the photographer for 11 cover issues a year with Parenting OC Magazine.
10 years ago Ana began designing a line of diaper covers to use for newborn sessions. Following diaper covers, began a line of gowns for her maternity sessions. Now with over 100 items in her collection, Ana works with local seamstresses and knitters to bring these gorgeous designs to life. She has been selling this collection on a related website to photographers all over the world who specialize in maternity and newborn. Ana's entire collection is also available to her clients for maternity and newborn sessions. 
It is not uncommon for Ana to spend 2 hours in a newborn session, counseling the nursing Mom and explaining sleep patterns to tired new Dads. Over the years, many have called the studio for advice even after they've talked to their Pediatrician. Ana knows that it's about more than f-stops and shutter speeds when working with pregnant woman and new babies.
She runs her studio in Old Town Tustin and has her work at several local OBGYN displays and related stores and businesses. To view her work for children, families, celebrities and commercial you can visit her main site – www.anabrandt.com.
Ana's newborn photos of Bear Blu  are in Alicia Silverstones new book: The Kind Mama
Ana has partnered with Dream Team Doulas –
please follow their website for more information about their pre – and post-partum services.
"Ana Brandt you are an inspirational woman! I love watching my newsfeed pop up with your beautiful images amongst the women you have taught and inspired. It's lovely to see how you love and capture the beauty of life from pregnancy to seeing the sweet little angels. You never know what one person does for someone else. You have brought a smile to me and inspiration when I needed it tonight. Xoxo. Debbie H."
2015
Ana Brandt was on the Cover of Parenting OC Magazine for November 2015 –
Mompreneurs – Celebrating Female Entrepreneurs.
2013 Red Tricycle Winner – Ana Brandt
2014 Top 50 Photographers of the Year
January 2015 – Speaker for Imaging USA/Nashville, TN
September 2014 – 7 pages published of Ana's work in Professional Photographers Magazine
September 2014 – Published in Rangefinder Magazine – View article
August 2014 Named one of the 50 Best Family Photographers by Bored Panda
August 2014 Published on Baby Center.com  – 13 of the Prettiest Pregnancy Pictures
August 2014 Two of Ana's images won Silver at the WPPI first half competition for 2014
August 2014 – Ana's family images of Sherri Saums new twins were published in PEOPLE Magazine and on celebritybabies.com
July 2014 – Ana photographed celebrity sportstar Misty May's new baby girl.
June 2014 – Published on BestNewbornPhotographers.com – Article "How to do it All"
June 2014 – Published on iheartfaces.com – http://www.iheartfaces.com/2014/06/newborn-photography-transitional-posing-tips/
May 2014 – Nominated for 2014 Women in Business
May 2014 – Published in Alicia Silverstones Book – The Kind Mama
May 2014 – Published on Babycenter.com
April 2014 creativeLIVE.com live SKYPE call to promote photoweek rebroadcast.
April 2014 Spoke at Pasadena Pro Photo Expo
March 2014 Interviewed by Rangefinder Magazine on videos
January 2014 – Featured on Photo World News 
May 2013 Published in Rangefinder Magazine
Ana spoke on creativeLIVE during Photoweek and conducted a three day course this November.
Ana spoke at Kevin Kubota's Ignite.
Featured on Photo World News
Educator for creativeLIVE.com
Article featured  on Girl Hearts Camera – http://www.girlheartscamera.com/2013/07/pregnancy-posing-and-outfits/
Article featured in May issue of Rangefinder Magazine
Featured in March Issue of Chic Critique Magazine
A Member of PPA, WPPI, PPC, PPOC
A Pro Level Member for LSI and ClickinMoms.
Ana is a Celebrity Instructor on Chic Critique Magazine.
Ana's clothing line has been featured in PPA Magazine two times.
Has held classes and webinars for PPA.
Ana was featured in Rangefinder Magazine – June 2011.
Ana spoke to two in 2011 PPA Groups and will be speaking at more PPA Groups in 2012.
Ana was featured on Moms With Cameras
Ana has worked with several Hollywood celebrities, such as Alicia Silverstone, Ian Ziering, Sarah Drew, No Doubt and more.
Ana is the cover photographer for OC Parenting and has been since 2010.
Ana was featured in Parentings October Cover story for MOMPRENEURS.
Ana was listed as one of the TOP 10 Moms in the OC that Rock.
Ana was featured on the front cover of the OC Register.
Ana has won several awards and the cover image on her book won best portrait at PPOC print comp.
Author of two books: The Art of Pregnancy and Newborn, and Baby Facts.
AS SEEN IN…
Ana has provided over 40 covers for OCParenting Magazine and continues to provide cover photography for 11 of the 12 issues each year.
EDUCATOR for CREATIVELIVE.COM
ANA's Photography YOUTUBE Channel  | Ana's YOUTUBE Channel for Photographers
Pinterest: http://www.pinterest.com/anabrandt
Facebook: http://www.facebook.com/bellybabylove
Facebook: http://www.facebook.com/anabrandtphotography
Twitter: http://www.twitter.com/anabrandt
Newborn Photographers: http://www.newbornphotography.com/anabrandt
As an adopted child Ana has never seen what she looked like as a newborn. She has no pictures or memories of her birth mother. After being abandoned twice, her foster family adopted her and gave her a home. And now, 45 years later, she has filled her own home with love and feels blessed every day when each new client brings their bundles of joy into her studio – so she can give them what she never had.
More about Ana Brandt:
Ana's work has been featured in:
PEOPLE Magazine

Womens Day Magazine

Rangefinder Magazine

PPA Magazine
The Bump
Chic Critique Magazine

Parenting Magazine as the cover photographer and in magazine ads for 4 years

Wet Set Gazette – photography for inside the magazine and related articles
The OC Register
as heard on KBIG 104.3
creativelive.com
PUNTO Magazine
Parenting OC Magazine
The BUMP Magazine
The Wet Set Gazette
Ana donates her time to the Heart Gallery of Orange County.
Ana speaks to several MOPS groups throughout Orange County, and is available for speaking engagements related to photography and mothering.
SaveSave